In the franchise broker industry there are 3 types of franchise broker networks. The broker mills, the franchise systems and then us (the hybrid).
The Broker Mill
The broker mills have little to no infrastructure or foundation.  They have a record of changing their name and ownership every 3 or so years.  The bulk of the individuals in their organization who they present to prospective new consultants are actually contractors working for the sale instead of employees and support staff working for the success of the brokers.  Without employees and paid support staff, it is virtually impossible to support the brokers/consultants and franchisors.
We know because we actually support our members and in doing so there is an intense amount of back and forth communication while new brokers are learning the business.  The first year is the hardest and new brokers need a team to stand behind them and help them with whatever their needs are, from how to talk to a client to make me this tool, to get me an agreement for a special arrangement to help me specialize and create my unique competitive edge.  Even the most savvy professionals are new to the industry and most definitely need support.  By using the support, it decreases the time it takes to be successful because brokers are learning faster.
The Franchised Network
The franchised broker networks do produce successful brokers.  They have to report their successes and failures in the Franchise Disclosure Document so they take more time and consideration before awarding a "Franchise Coach" or "Franchise Consultant" a license.
These groups are territory specific meaning that you can only market and work in a specific demographic region.  There is so much opportunity that is missed in this scenario because clients for franchises can come from all over the world.  The Franchised Network does have a support staff. They do training as well as research and development.  They also charge extremely high upfront and ongoing fees.  The price to join a Franchised Network is between 40-80k.  The ongoing fees range around 25% of the referral fees and some of them even charge almost a $1,000 a month on purchasing their leads.
Franchise Training Institute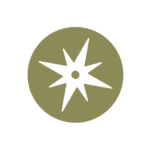 Including a membership in the Franchise Brokers Association (*see agreement for details)
Our goals are different than the other groups.  We focus on doing what is right, delivering what we promise, and most importantly breeding success within our membership.  We are 100% focused on creating successful franchise consultants and franchisors.  To us, this business is not about being the biggest or bringing the most brokers through the system, its about developing the most successful brokers in the industry.  We reinvest profits every year into ongoing research and development and into additional employee based support staff.
We have a long term vision for this industry and we are achieving that vision every day.  We set out to change this industry in 2008, because the people who were in it weren't focused on the right things.  However, the franchise consulting business is such a unique, exciting opportunity.  It is a great business and can open so many doors to those who join the industry.
We are committed to doing it right.  We are committed to expanding the opportunity to our franchise consultants exponentially.  We are committed to making our consultants businesses more profitable, run easily and with the highest standards in the industry.  Consultants have to win their clients trust.  That's easy to do when you are connected with a reputable and service-oriented group.  Just like we have to do what we say we are going to do, our consultants need to do the same for their clients.  Our support, systems and tools allow our franchise consultants to DELIVER.
Are you working with a reputable organization?
HOW MANY FRANCHISES CAN I EXPECT TO SELL IN A YEAR?
We do not offer earnings claims because we do not control the broker's independent business. We also do not collect each broker's financial statements. However, we can give you some public industry information about the business. We will support you in any goal you set and do everything in our power to help you achieve it. To view public earnings information click here.
CAN I TALK TO OTHER BROKERS?
Absolutely! We will provide you a list of the 10 brokers located closest to you as well some specific types of brokers that you request. We would love for you to hear from the team and start to build a relationship with the brokers currently in the system.
HOW LONG DOES A FRANCHISE SALES PROCESS TAKE?
A franchise can be sold in as little as 14 days. However, the average sales cycle is two months.
WHAT ARE YOUR GOALS FOR THE COMPANY?
Our goals for the company are to have brokers closing deals, lots of deals. That is our primary focus. That's what we care about. The rest comes naturally as a result of the success of our brokers. We are consumed with a mission of making success easy and meaningful for our brokers.
WHERE DO I SIGN?
Now hold on a second; not so fast! We do require an approval process before you can become a member. You must have 10 years of management or sales experience, no criminal record, strong business acumen, and a positive attitude. We are looking for winners. We want to align with brokers who have the same ethics and values that we have. We are looking for that person everyone is always impressed with. We believe the quality of the people on your team is a direct correlation to your success, so we focus on the best. If you are a winner, please apply.
Franchise Training Institute
The Franchise Training Institute (FTI) is an affiliate of the Franchise Brokers Association (FBA), a nationally recognized franchise training and resource company. FTI provides all business start-up services to someone who is not in the franchise broker business but wants to be. FTI is a low-cost business opportunity that will guide you in setting up a turn-key franchise brokering firm.
Once you have been properly trained on the initial operations of the business, you become a member of the Franchise Brokers Association for ongoing support. FBA will be your back office, a warehouse of franchise inventory and extensive ongoing franchise training programs. They are there to begin a long term development of you as a Franchise Broker.
Franchise Brokers Association
The Franchise Brokers Association has put in over 75,000 hours of work to create the tools and resources we have available to you today. That's a lot of hours concentrated on the franchise broker business. It's the kind of commitment the FBA has to advance the industry and making success easy and meaningful for our brokers.
One of the things we do differently is to concentrate on providing resources for the buyer. We don't just help you. We equip you to help buyers with tools that are not available anywhere else. We want our brokers to impress the buyer. We want you to win their trust and be given permission to lead them through the inventory of franchises. You become their tour guide, business partner, sounding board, coach and friend along the way.
To learn more about the Franchise Brokers Association, visit us at www.FranchiseBA.com.
A letter from the founder of FBA & FTI
Long ago, when I was looking for a franchise to purchase, I came across the opportunity to become a Franchise Broker. I had never heard of a Franchise Broker or Consultant before so I was intrigued by the profession. I enjoyed looking for franchises to buy and when I found out how much the referral fees were for matching qualified buyers to great franchises, I became very interested. I love business and thrive in the face of opportunity, so I knew this was going to be something I would enjoy.
I was right. Franchise Brokering has all the components of a great business, flexible schedule, high dollar transactions, professional, low competition, new enough that there are many channels of opportunity untapped and yet not so new that there are impossible barriers and testing to overcome. I, like many before me and after me that were searching for a franchise, decided franchise brokering was the best opportunity out there for me.
I dove head first into the business and was met with immediate success. However, I was spending an inordinate amount of time doing research, testing the market and working with candidates who would suddenly disappear. I got very little help from the group I joined. I was a bit surprised by that, but I am someone who people call a "fixer". Whenever someone tells me they have a problem, I "obsess" about it until I come up with a number of solutions to fix it.
The tools and resources in which I had access to conduct business were so basic, boring and useless, I decided to create my own. I'm not trying to be negative. I just have very high standards and I was dealing with sophisticated buyers. I wasn't about to give them information that would quickly destroy my credibility. So I built presentations, a database, and a total back end system to help me be more efficient and impress my buyer. I also assembled a team of well-known franchise professionals. I used that team to not only help my own business but to also offer extra services and benefits to my buyers.
I made a name for myself very quickly. Any time I was at a Franchisor's training event, I would be surrounded by brokers asking me questions about how I was getting effective results in conducting this business. I started helping those brokers and spending a great deal of time supporting them.
I loved being a franchise broker, but I hated seeing so many other brokers struggle.
I also experienced more and more franchises not wanting to work with brokers because they were getting a name and a phone number scribbled on a napkin as a referral. They were frustrated that the brokers weren't helpful and were not giving them quality referrals. Franchisors had almost no reference material when being introduced to buyers and consequently, they didn't have much success in the calls. After repeatedly hearing this, I decided I loved this industry too much to see it be damaged by improperly trained brokers. I didn't want the reputation of brokers to be negative so I decided to do something about it. I pulled together my team and the Franchise Brokers Association was born.
We filled in all the gaps the franchise broker groups were missing. We built the FLS, a resource center and a full professional back end system. I was so excited and proud when I brought it to the groups. I was looking to partner with them to help improve the brokers and franchisors industry-wide.
I was a bit naive then because instead of embracing the idea of improving the industry and giving me a big hug, they shunned me. They didn't want to change. They were content the way things were, doing as little as possible, as little as they could get away with. They didn't take me seriously and didn't think I was going to affect their scheme.
But they didn't know who they were dealing with.
So, I persevered without the broker networks' support and built the Franchise Brokers Association. Every year since then, we have made huge strides and advancements in the industry. Eventually, brokers asked us to do the training for them so they wouldn't have to associate with the other groups at all. So we did. We offered an educational course on effective franchise brokering.
The thing that we are most proud of is that as we started to develop better tools, the other groups had to do the same in order to compete. I don't believe their tools are anywhere near the quality of ours because it takes considerable time, creativity, money, and effort to make these tools and training exceptional. From their track record, they aren't in this business to do that or they would have done it already. But We Are!
With the new threat to improve, they were at least doing something to make it marginally better for their brokers. Even a little bit is a help. But, we are doing what we set out to do. We are improving the industry, setting and raising standards and making this a better experience for everyone. We are a living example of how FREE MARKETS do work. Competition creates better products, services and businesses.
Not all broker groups are included in this story. Two of the major ones are included; we call them broker mills. One has since closed and renamed itself to avoid negative publicity under its old name. The broker groups that are franchises do a great job, the rest… buyer beware. We have created a combination system that takes the best elements from the franchise systems, without all the fees and expenses associated with it, and still gives the broker the freedom to control their business while being supported.
To wrap up this story, I need to add this. Recently the federal laws changed and stated that our initial training educational course was now considered a business opportunity, so we broke out that portion of the business into a company called the Franchise Training Institute. We did this in order to stay compliant with the federal and state laws, ultimately protecting our brokers. We wanted to keep the Franchise Brokers Association neutral so that our growth trajectory would be greater. That's our story…..The honest, nitty, gritty story. I hope you liked it.
~Sabrina Wall CEO Franchise Training Institute
The Franchise Training Institute is a Federally Registered Business Opportunity. That means we help people get into business for themselves who were not already in the franchise brokering business. We give them set up services so that their business can be a turnkey operation. They get most things they would need to get the business going. We provide on-going services through our affiliate company, the Franchise Brokers Association.
The Following Story will Depict What to Expect from FTI
Imagine for a moment that you decided to join our group and become a franchise broker. You have passed the approval process and have been invited to join.
You have the talent and the skills to do this so you are pretty excited about the opportunity but somewhat frightened at the same time. This is uncharted territory for you and you want to make sure you get started on the right foot. You are hardworking and know that you could do really well at this business.
You want to make a checklist of what is going to happen along the way so you are prepared. You open your computer and begin to type.
Get trained
Have my website professionally designed
Register my business with the state
BUSINESS PRE-WORK
Suddenly a notification pops up on your computer that you have an email from Wanda at the Franchise Training Institute. You click "open" and are pleasantly surprised by the email. It has a checklist of action items including all your business set-up, pre-training, design packages to review, etc. You are relieved that the information is so well organized and thorough. It gives you a sense of relief. She also sends you your travel information with full details of everything to expect. There is no guessing.
TRAVEL TO FTI HEADQUARTERS IN ORLANDO, FL
As you are packing your bags for the trip, you receive a call from the car service. They let you know they will meet you at the gate. You will know it is them because they will be holding a sign with your name on it. They will get your bags and take you to the town car when you arrive. Feeling a little pampered you make your way to the airport.
The flight was pretty smooth. You were able to relax for a while. As the plane lands, you gather your things and head to the baggage claim. A nicely dressed gentlemen recognize you as you noticed your name on his sign. He ushers over to assist you. The travel to the hotel is brief. It's a beautiful hotel. You check in and as soon as you get inside your room and get cozy, you fall asleep.
TRAINING BEGINS
The next morning you grab a hot breakfast on the way down to the shuttle. You meet several other trainees and you exchange pleasantries. They are equally excited about the opportunity and are looking forward to what they are going to learn. The shuttle was pleasant and short.
When you arrive at the office you are greeted by a wonderful team of people who are friendly and genuinely concerned about your comfort level, how your experience has been so far and what your needs are during class. They accommodate your requests and class begins. You start the class and immediately you are proud that you made the choice you did. The information is refined, organized, easy to understand, and incredibly powerful. You feel supercharged just by being there.
By the end of the third day, you have made some great connections, you have a good idea of how this business works and you are a bit overloaded with information. There was so much information! You are definitely getting a franchise education.
You have practiced, learned your back office systems and been quizzed so you feel confident that you will be able to find the information when you need it. You are thankful that you have a broker relations manager as your lifeline in case you forget.
BEGIN YOUR NEW BUSINESS!
During your travel back home, you recall what the trainer said as you left, "this is just the beginning of your training". You have a follow-up series of classes, homework, many weekly trainings and a lot of recorded webinars to learn from. After all, you want to be a franchise expert and do the best job for your buyers. You have the tools and the franchise trainings at your fingertips. Now, it's just a matter of continuing to learn and adding to your knowledge. You like that the post-training is customized to your needs and it's private so you have the space to make mistakes, ask the silly questions and really learn.
When you start working with candidates who inquired about a franchise, you are grateful that you have the mentor team, the broker relations manager and the leaders of FTI to call on. They are very responsive and get your answers quickly. It doesn't take long before you realize how important that is.
You've practiced, trained, studied and gone through an extensive post franchise training program. You feel confident during your calls with prospects because you are prepared. You've overcome your initial hesitation in starting and you are on your way to succeeding.
Your calls go smoothly. You are able to educate the buyers and earn their respect. You are encouraged that you are already getting traction, responses and momentum. This was a good decision and you really enjoy what you do.
There is a saying, "green is the new black" when referring to something that's "in", "hip", or "on trend". In fashion, it means that while black was once a staple of one's wardrobe, green is the new staple. When referring to businesses and investing, a "Franchise Broker" is the new "Real Estate Broker" and "Franchise Investing" is the new "Real Estate Investing".
Franchise Brokering is growing at a much faster pace due to technology and resources available today that were not available in the early 1900's.
| | |
| --- | --- |
| REAL ESTATE INDUSTRY | FRANCHISE BROKER INDUSTRY |
| Started in the late 1800's | Started in 1987 |
| MLS was created in 1967 | FLS was created in 2008 |
| U.S. National Association of Realtors was formed in 1908 | Franchise Brokers Association was formed in 2008 |
| Definition:  "A real estate broker or real estate agent is a person who acts as an intermediary between sellers and buyers of real estate and attempts to find sellers who wish to sell and buyers who wish to buy." | Definition:  A franchise broker is a person who acts as an intermediary between Franchisors and buyers of a franchise and attempts to match the operational and opportunity characteristics of the franchise to the needs of the buyer. |
| Most states require a license to operate as a real estate broker | Two states require a license to operate as a franchise broker |
| Broker may hire other sales agents to work under the broker | Broker may hire other sales agents to work under the broker |
| "Real Estate Agent must take specific coursework (of between 40 and 90 hours) and pass a state exam on real estate law and practice.  Real Estate Broker must complete more course work and a broker's state exam on real estate law must be passed." | Franchise training requirements will depend on the network in which a Franchise Broker is associated with.  The level of training ranges dramatically between the different groups. Some networks give 1.5 days of training, while others give several weeks and include ongoing training, franchise law practices and sales training. |
| 2.3 million Realtors and Real Estate Agents | ~2,000 Franchise Brokers and Associate Brokers |
| Commission is 6% but may be split by the buyers agent, the broker of the buyers agent, the sellers agent and the broker of the sellers agent. | Referral fees are typically 50% of the Franchise Fee.  Average franchise fees range from $20,000- $50,000. |
| | |
The Current and Past Options:
Franchise brokerage started around 1987 as a resource for individuals to help find the "right" franchise opportunity. Since then there has been a variety of technological and other innovations that now offer individuals interested in becoming a franchise broker more choices. The competition and/or choices focus on primarily three options.
1ST OPTION: "ROYALTY CONCEPTS"
Over the course of the next decade following 1987, several organizations (including franchise concepts) were created offering training and a variety of support services that were much too expensive for individuals to provide on their own.  In return, these organization often charged a "royalty" or "percentage" of the fees collected, typically ranging from 10% – 25% (affiliate programs with some of these groups charge as much as 40%).
Investment costs were typically over $50,000 in addition to requiring members/franchisees to pay for royalties or other fees.  Some contractually locked individuals to these agreements with non-compete clauses preventing those individuals from going out on their own.  These groups still exist and some provide good training, but many brokers are choosing other options (below) when their agreements expire to avoid losing a large percentage of their commission or the referral fee.
 2ND OPTION: "BROKER MILLS"
During the last decade, we started to see groups usually headed by one or two individuals who would offer franchise training to "NEW" brokers.  These were often started by an experienced broker(s) who would train you to become a broker for a "one-time" fee (typically $15,000 – $30,000) and no ongoing fee – creating a scenario where there were eventually no financial resources to support the previously trained broker.  Unfortunately, these groups often had and still have short lifespans.
There has also been an attempt to charge a lesser fee ($7,000 – $15,000) and charge a royalty… these programs haven't been very popular.  They are often recognized by short training courses (less than 15 hours) claiming to make you an expert and often have virtually no "employee staff" relying on independent contractors to provide much of the training and very limited support resources.  The industry is now littered with a large number of failed or failing so called "Broker Training Groups".
3RD OPTION: "FLAT-FEE ASSOCIATION"
This concept is regarded as the "Next Evolution in Franchise Brokerage Groups".  It's a hybrid of other options offering lower costs to the broker but ongoing income to support and encourage ongoing support and franchise education.  This concept allows the broker to keep 100% of their commissions and charges the broker a flat monthly fee for the support services.  As such, the association is required to "earn" the monthly fees that are paid by providing superior support services to justify the fee.  At any time, the broker can decide to stop paying and end their membership.
They often charge a one-time training fee that is often significantly less than choices found in the 1st Option and don't have the restrictions in either the length of the agreement, non-compete, territory size or the ability to keep all of the contracted commissions.  As such,  many experienced brokers are migrating toward this option.  New brokers are finding it financially beneficial along with having many other benefits.  The franchise training programs are significantly superior to choices found with the 2nd Option organizations.  The support, technology, and many other benefits are supported by a large number of seasoned brokers joining this type of organization.  This experience is also helping to provide a superior network of experts who help to train and educate both new and experienced brokers and shorten the ramp-up period often seen with other organizations.
What Services Does a Franchise Broker Provide?
QUALIFYING
During the qualifying process, a franchise broker would work with a buyer to see if they are right for franchising in general and if so, what franchises they have the option of moving forward with.
FRANCHISE RESEARCH
The franchise broker will listen to the buyer's wants and needs and enter them into the FranLink System (FLS) to see what franchises match the buyer's needs. Then, they begin a process of researching that franchise at a deeper level to ensure it continues to be a good match. When confirmed, they introduce that franchise to the buyer.
DUE DILIGENCE SUPPORT
Our brokers are very hands on. They have a huge array of tools and services available to assist a buyer in researching a franchise. This is very helpful for new brokers learning the business as well as seasoned brokers wanting to show tremendous value to the buyer. This is part of our "secret sauce" and gives our brokers a dramatic competitive advantage over others. For more information, contact us.
BUFFER
The broker acts as a buffer between the Franchisor and the buyer. This allows the buyer to give honest feedback to the broker. It allows the buyer to easily move between the franchises they are interested in without having to deal with the emotional side of turning down a franchise. This is a tremendous benefit to the buyer and helps the broker to become a strong advocate for the buyer.
PROJECT MANAGER
The broker ensures the Franchisor and the buyer stay on task throughout the research process. Many times a Franchisor will require homework to be done prior to the next meeting. The broker ensures the Franchisor sends the homework and the buyer completes it before the meeting. They notify all parties along the way of what is expected at each step.
ACCESS TO YOUR TEAM OF SUPPORT PERSONNEL
When the buyer is ready to speak to an attorney, accountant or funding source, the broker would make those introductions and provide the buyer with access to several free consultations by these professionals. Here, the broker acts as a liaison to all industry professionals who would participate in the due diligence and purchase of a franchise.