In the franchise broker industry there are 3 types of franchise broker networks. The broker mills, the franchise systems and then us (the hybrid).
The Broker Mill
The broker mills have little to no infrastructure or foundation.  They have a record of changing their name and ownership every 3 or so years.  The bulk of the individuals in their organization who they present to prospective new consultants are actually contractors working for the sale instead of employees and support staff working for the success of the brokers.  Without employees and paid support staff, it is virtually impossible to support the brokers/consultants and franchisors.
We know because we actually support our members and in doing so there is an intense amount of back and forth communication while new brokers are learning the business.  The first year is the hardest and new brokers need a team to stand behind them and help them with whatever their needs are, from how to talk to a client to make me this tool, to get me an agreement for a special arrangement to help me specialize and create my unique competitive edge.  Even the most savvy professionals are new to the industry and most definitely need support.  By using the support, it decreases the time it takes to be successful because brokers are learning faster.
The Franchised Network
The franchised broker networks do produce successful brokers.  They have to report their successes and failures in the Franchise Disclosure Document so they take more time and consideration before awarding a "Franchise Coach" or "Franchise Consultant" a license.
These groups are territory specific meaning that you can only market and work in a specific demographic region.  There is so much opportunity that is missed in this scenario because clients for franchises can come from all over the world.  The Franchised Network does have a support staff. They do training as well as research and development.  They also charge extremely high upfront and ongoing fees.  The price to join a Franchised Network is between 40-80k.  The ongoing fees range around 25% of the referral fees and some of them even charge almost a $1,000 a month on purchasing their leads.
Franchise Training Institute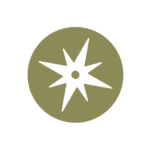 Including a membership in the Franchise Brokers Association (*see agreement for details)
Our goals are different than the other groups.  We focus on doing what is right, delivering what we promise, and most importantly breeding success within our membership.  We are 100% focused on creating successful franchise consultants and franchisors.  To us, this business is not about being the biggest or bringing the most brokers through the system, its about developing the most successful brokers in the industry.  We reinvest profits every year into ongoing research and development and into additional employee based support staff.
We have a long term vision for this industry and we are achieving that vision every day.  We set out to change this industry in 2008, because the people who were in it weren't focused on the right things.  However, the franchise consulting business is such a unique, exciting opportunity.  It is a great business and can open so many doors to those who join the industry.
We are committed to doing it right.  We are committed to expanding the opportunity to our franchise consultants exponentially.  We are committed to making our consultants businesses more profitable, run easily and with the highest standards in the industry.  Consultants have to win their clients trust.  That's easy to do when you are connected with a reputable and service-oriented group.  Just like we have to do what we say we are going to do, our consultants need to do the same for their clients.  Our support, systems and tools allow our franchise consultants to DELIVER.
Are you working with a reputable organization?
What Services Does a Franchise Broker Provide?
QUALIFYING
During the qualifying process, a franchise broker would work with a buyer to see if they are right for franchising in general and if so, what franchises they have the option of moving forward with.
FRANCHISE RESEARCH
The franchise broker will listen to the buyer's wants and needs and enter them into the FranLink System (FLS) to see what franchises match the buyer's needs. Then, they begin a process of researching that franchise at a deeper level to ensure it continues to be a good match. When confirmed, they introduce that franchise to the buyer.
DUE DILIGENCE SUPPORT
Our brokers are very hands on. They have a huge array of tools and services available to assist a buyer in researching a franchise. This is very helpful for new brokers learning the business as well as seasoned brokers wanting to show tremendous value to the buyer. This is part of our "secret sauce" and gives our brokers a dramatic competitive advantage over others. For more information, contact us.
BUFFER
The broker acts as a buffer between the Franchisor and the buyer. This allows the buyer to give honest feedback to the broker. It allows the buyer to easily move between the franchises they are interested in without having to deal with the emotional side of turning down a franchise. This is a tremendous benefit to the buyer and helps the broker to become a strong advocate for the buyer.
PROJECT MANAGER
The broker ensures the Franchisor and the buyer stay on task throughout the research process. Many times a Franchisor will require homework to be done prior to the next meeting. The broker ensures the Franchisor sends the homework and the buyer completes it before the meeting. They notify all parties along the way of what is expected at each step.
ACCESS TO YOUR TEAM OF SUPPORT PERSONNEL
When the buyer is ready to speak to an attorney, accountant or funding source, the broker would make those introductions and provide the buyer with access to several free consultations by these professionals. Here, the broker acts as a liaison to all industry professionals who would participate in the due diligence and purchase of a franchise.
When starting a new company there are several cost factors to consider.  The primary ones are the expense of getting the business up and running, the ongoing expense of operating the business and the ongoing expenses for your household and lifestyle. Thankfully, the franchise broker business is very inexpensive compared to other business opportunities.  It is operated out of your home and uses many of the tools and services you already have set up, like your telephone, internet, and computer.  This allows you to control your expenses while setting up your business.
The Franchise Training Institute offers 3 different packages to choose from that include the majority of your startup expenses including your website, back office administration system, training, etc.  A chart of these services and prices is available upon request.
Outside of the start up package, the following are expenses you may incur.
Expense Name

Approximate Cost

Registration of Domain Names
$10-$100/ yr
Computer
$500-$1,000
Phone Service (VOIP Recommended)
$50/ mo
Internet
$50/ mo
State, County and City Licensing
$350-$600
Virtual Office (Optional)
$70-$150/ mo
Additional Marketing Expenses for 3 months.
(Recommended $2,000 per month after initial credit has been used)
$1,000-$4,000
E & O Insurance (Optional)
$800-$1,300 Annually
Corporate Banding Package (Optional)
$795
When brokers start in the business, they work with vendors that we have approved. This is an easy way to gain access to individuals who are interested in buying a franchise and have made inquiries online for information as to how to get started. There are a number of different pricing packages as well as types of buyer inquires a broker can purchase from the vendor. Depending on what package you purchased through FTI, you will be given a credit that can be applied toward the purchase of buyer inquiries.
A broker would use this system to begin training and adding to their pipeline. As the broker begins to feel comfortable with the first source of buyer inquiries, they would start to build other sources. We train our brokers on these different methods, but the method used is based on the individual broker's talents, skills, and experience. We have training on over 20 marketing methods that a broker can choose from.
With any business, part of the focus will be on generating buyer inquiries. It is very important to manage your expenses in doing this and to account for fluctuation in volume among the different sources. You want to diversify your marketing mix in order to achieve maximum profitability. In the franchise training programs, you will learn how to develop low and no cost lead sources to reduce expenses and increase your bottom line. At the end of the day its not how much money you make, but rather how much money you keep and when you have a steady flow of interested buyers contacting you, the odds are in your favor.
CANDIDATE PROFILE
When you are in a room full of people and you tell them you are a Franchise Broker, you will command the room's attention. Many people don't know that Franchise Brokers exist. You instantly become the most popular person in the room. Everyone is asking you questions about the best franchises available and what their options for franchising are. Of course, when dealing with the public, you are going to get some people who don't qualify. You will learn to weed through them. You can get very good at spotting the buyers by learning proper qualification techniques. You are taught this in our franchise training programs.
HERE ARE THE TYPES OF PEOPLE YOU WILL BE WORKING WITH AS A BROKER.
There is a definite profile of a franchise buyer. They are people who have either owned a successful business in the past, or have had years of management, sales or operations experience.
Franchise owners can be anywhere from 35 to 70 years of age, but the majority of them are between 40 to 55 years of age. They are usually married. This helps with expenses as the business is getting started. They are typically well educated, bright, personable and have a strong work ethic.
They are almost always in transition or have some reason why they are looking for a change. The reason needs to be compelling. For example, being unemployed, relocating, or having their position eliminated would be good reasons to start a franchise. There is a small growing group of Franchise Investors who get into franchise businesses for the purpose of profits alone. This is not the average person you will deal with…yet. Our plan is to make franchise investing just as common as real estate investing.
After you wake up and have breakfast with your spouse, you will put on some comfortable clothes and walk into the office inside your home. Next, you will turn on your computer and open your calendar to view the appointments you have scheduled with candidates and franchisors and to qualify the candidates who have made inquiries.
You would spend some time in the morning reviewing and contacting the people who have sent a request for information on buying a franchise. When you speak to a candidate, you will go through a qualifying questionnaire to see if they are a serious candidate or not. If they are, you will schedule a series of meetings to go over their interest in franchising and determine which franchises are most suitable to them.
DEVELOP YOUR SKILLS
Depending on the day, you may attend a training on a franchise, legal practices, funding, lead generation, franchise financials, jump onto a mastermind call or attend an Executive Mentoring Forum. You may also attend franchise education certification classes. All of these classes are virtual and available on demand so you can go to the park, your back yard or the local coffee shop to listen to them. All you need is an Internet connection and a mic or a phone to participate in the discussion.
RESEARCHING FRANCHISE OPPORTUNITIES
You will spend some of your day researching different franchises to understand which ones are a good opportunity for buyers. You will review their listing, their webinars, their marketing materials and you will talk to them to ask questions about their system. You will also use the collaborative tools that each broker contributes to, in order to learn what other brokers have discovered about a particular franchise.
WORKING YOUR PIPELINE
You will be on franchisor and candidate calls learning about the franchise and being a sounding board and partner to the candidate. You will be evaluating the franchise with the candidate, looking for red flags or warning signs as well as advantages of this franchise over others. This step is very rewarding as you build a solid relationship with both parties which will eventually lead to strong referral business.
You will manage your pipeline and ongoing projects through the back end system we provide you. This will allow you to automate communications, reminders, and schedules for the future. It will also allow you to completely track all communications with a candidate and have easy access to any information you need to locate about them within seconds. It links with their social media too so you can check out their profile online before you chat!
MARKETING YOUR BUSINESS
Finally, you will spend a portion of your day focused on your marketing and referral sources. You can either do this out in your community or over the telephone and internet. There are many different ways of generating a stream of buyers interested in franchising, so you will need to nurture those systems. This will help to keep your ongoing costs low and your pipeline of prospects full.
Each broker is different, so this section varies depending on your unique talents, background, and budget. You are provided with mentors and instructions on over 20 different methods for generating buyer initiated inquiries about franchising. This is above and beyond the ongoing buyer inquires you are able to purchase from our vendor.
OVERVIEW
You have a lot of flexibility with your schedule so if you would like to work business hours only, you can do that. If you don't want to work weekends, you don't have to. If you want to take Tuesdays off, you can. If you want to take a break from 1-5 PM each day, you can. If you want to go on vacation and handle your appointments from your vacation home, you can. The important thing to note here is that your flexible schedule will not affect your business. You can turn candidate requests on and off with the vendor. The franchisor can handle the bulk of the sale and most of the contact with candidates is appointment-based giving you tremendous flexibility with your time.